ECP's (Entire Care Protection) Vehicle Care Products Market Segment manufactures and supplies a diversified line of products under our Technician's Choice® brand. This includes complete lines of: Reconditioning, Prep & Detail Solutions; Service Chemicals & Aerosols; Shop Supplies; Fasteners; Hardware; and Equipment.
We currently sell through independent distributors which service the New & Used Car Dealer, Labor Providers, Car Wash Operators, Independent Repair & Detail Shops, Fleet, Transportation & Heavy-Duty Industry.
We provide the necessary supply of products with up to date solutions to assist our customers with their needs, both domestically and internationally.
Popular Products from Technician's Choice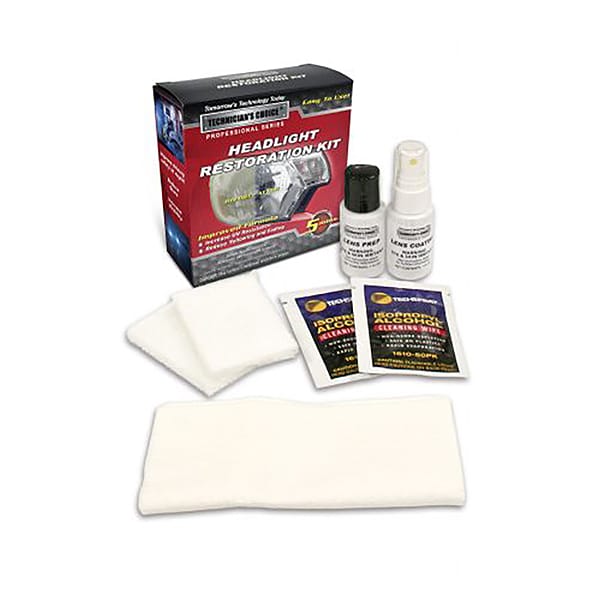 TC 254060 – Headlight Restorer
No sanding, no taping, no need to wipe the coating on & no messy aerosol cans! Five minutes per lens. This complete system is everything you need to restore one set of headlight lenses. The coating is ready to go outside in 30 minutes. This kit was designed to help remove the yellowing effect from the lenses that is caused by pollution, contaminants and UV rays from the sun. When used correctly, the Headlight Restoration Kit can help restore polycarbonate lenses to an acceptable clarity.
TC 5825 – Ceramic Detail Spray
Ceramic Detail Spray is one of the easiest ways to get ceramic protection. The product can be used as a standalone, with the Ceramic One Step Polish to aide in removal, or as a Ceramic Coating booster. Delivers exceptional gloss and slickness to the treated surfaces, along with unparalleled surface protection, this can also be used over & over making it a must for express detailing. The product can be used on both wet and dry vehicles. The formula is highly substantive so only a few sprays per panel is needed for adequate coverage. The versatile product can be used on all exterior surfaces, including glass, plastic trim, chrome, moldings, and wheels.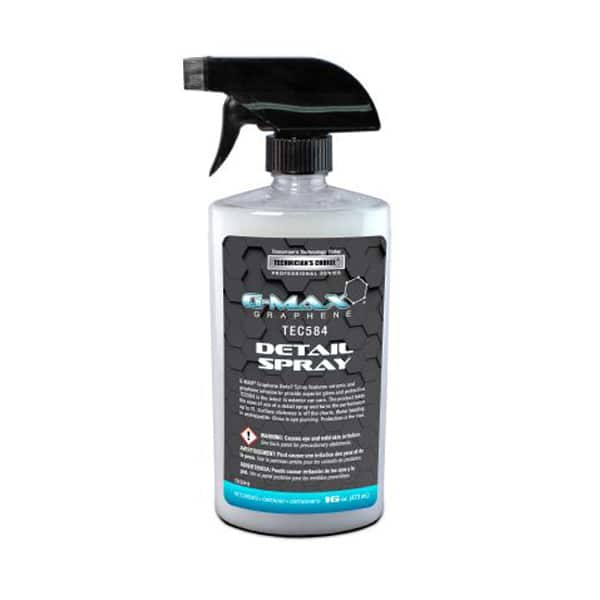 TC 5841 – G Max Graphene Detail Spray
Graphene Detail Spray features ceramic and graphene infusion to provide superior gloss and protection. The latest in exterior car care. The product takes the ease of use of a detail spray and turns the performance up to 11. Surface slickness is off the charts. Water beading is unstoppable. Gloss is eye piercing. Protection is the max. G-MAX® Graphene Detail Spray is a versatile product which can be used on all of today's modern vehicle surfaces. The spray and wipe product is effortless and gives whole vehicle protection within minutes. Repeated use of the product builds layers of protection and only enhances the overall look and protective qualities.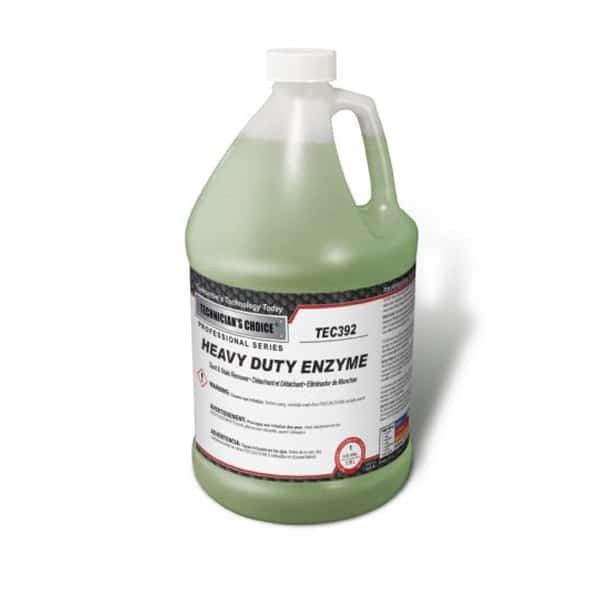 TC 3921- HD Enzyme Spot Remover
Concentrated dry film, leaves no sticky residue. Low sudsing & water softening. Use in hot or cold water. Use with extractor, Do-All system or by hand. Use on hard or soft surfaces. For best results use in Tornador". Dilute 1:4 to 1:8 parts per quart. Fresh fragrance.
More about Technician's Choice