MARKETING, CUSTOMER RETENTION, & BUSINESS ANALYTICS
We have the tools and programs to help management reduce costs, help eliminate wasted labor hours, drive Gross Profit and keep your customers coming back for the life of their vehicles, and more. We operate as a business partner with the mission to help you reach all of your goals. Wesmar Products is committed to making sure that your business is a success now, and for years to come.
TRAINING
Our representatives are always prepared to give one on one or group training to anyone in your business. Here are the different trainings we offer:
Service Advisor – On site training on how to sell all menu items and ways to maximize the customer service experience.
Service Manager– Complete training program for any experience level.
Technician – On site training on how to look for preventative maintenance
services that are needed and how to perform them, as well as the features and benefits of every service and product. All this to help your customer make informed decisions.
Detail Dept – We offer a complete on-site training system for detailing your cars that will save you time and money. We will train the manager and detailers so they all detail the same way and you get the same great results every time.
Parts Dept – We offer on-site and virtual training to ensure your parts dept. is getting the maximum earnings possible.
Body Shop – We offer a complete training system for your body shop needs that includes paint correction, fastener programs, epoxies and a complete paint line with clears and primers.
We also offer optional on-line live and pre-recorded training programs to provide "Next Level" training for advisors, as well as One on One on-line programs for Service Managers and General Managers.
INVENTORY MANAGEMENT
We don't just sell you products. We track your orders to ensure that you always have the products your staff and customers demand. During our regular visits, we will make sure your products are in stock, put away on the proper shelves ensuring you only have the amount that you need to get the job done. We will also keep you up to date with the safety and compliance info for all of our products.
LABOR AND PARTS WARRANTY REVIEW
Wesmar now offers a comprehensive service to evaluate your parts and labor manufacturer warranty rates, saving you weeks of detailed research and guaranteeing you the highest possible rates.
SAFETY & COMPLIANCE
We know how hard it is to keep up with all of the regulations, as well as running day to day business activities, we will provide you with all labels and paperwork to assure that your products are properly labeled, stored, and safety data sheets are readily available.
CUSTOMER SERVICE
Wesmar Products is your One Call Solution for all of your needs.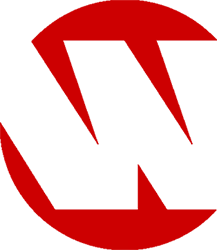 Our Mission is to be your best, most reliable, single source provider of top quality automotive products.