THE WESMAR PRODUCTS STORY
In 1974, we started thinking that auto dealers, detailers, repair shops and body shop owners shouldn't have to spend their time searching for the many different products they need to run their businesses.  What if we could simplify the process of procuring automotive supplies and become a single source supplier?
That idea became Wesmar Products, and our goal of offering the best selection of automotive supplies to our customers "at the best prices" has continued for more than thirty years.  Today, Wesmar Products, Inc., headquartered in the Pacific Northwest, is one of the leading suppliers of automotive products, serving customers throughout the western United States, Alaska, Hawaii, and Western Canada.
Why buy from Wesmar Products?
Selection and quality

Our inventory sets us apart from other vendors – we give you more choices!  As the company has grown, we have continued to expand product lines to carry a greater inventory of products at our 25,000 square foot headquarters. Wesmar Products carries top-of-the-line brands from manufacturers you rely on every day, including Car Brite, Perma Plate, Wynn's, Crest, Lusid, Saferide and 4CR.  We constantly research and discover new product lines to offer – and develop innovative products of our own.
Consulting expertise
Wesmar has partnered with proven and innovative companies to provide you with the best and most complete options for training and customer service available to drive profits and retention to separate you from the pack!
Your operations depend on high reliability, fast turnaround, and cost-effective products.  The people at Wesmar Products understand your business and the work you do.  We become part of your team, and offer the solutions you need. Our sales consultants can also guide you on choosing from the different money-saving programs offered by manufacturers to attract and retain your customers.  And the team is well versed in EPA and other regulatory matters, and can consult with you on safety and compliance issues to protect your operations.
40 years in the automotive industry—and it's just the beginning!
Much has happened in the automotive industry in the last 40 years.  We've seen cars get smaller – and larger.  SUVs filled the highways, demand for luxury vehicles grew, and ecologically-friendly hybrids and electric vehicles worked their way into the mainstream as fuel prices soar.  Auto manufacturers, dealerships and repair facilities adapted their operations, promoting preventive maintenance and comprehensive service packages as essential for vehicle owners.  Auto body and detail operations increased as the market for luxury cars escalated.  Body shops have seen rapid consolidation and changes in insurance company policies.  And through it all, Wesmar Products has been there for our customers.
The automotive industry will always be changing.  But our mission remains the same: to be your best, most reliable single source provider of top quality automotive products.  Wesmar Products will continue to discover, develop, and distribute the products you need to keep your business thriving and stay successful.  With our knowledge and experience, you can count on the Wesmar Products team to deliver what you need.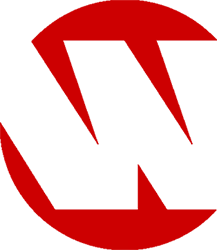 Our Mission is to be your best, most reliable, single source provider of top quality automotive products.