Car Brite is the industry's leading manufacturer of professional automotive reconditioning products. Offering a comprehensive line of ceramic coatings, waxes, polishes, compounds, dressings, soaps, cleaners, solvents, paints and dyes, Car Brite meets the challenges of today's advanced finishes, fabrics and surfaces.
The company was founded in 1947 as a formulator of specialty chemical products, and successfully served the Indiana automotive market for the next 30 years. In 1977, Car Brite was purchased by a group that understood the potential for marketing its broad range of premium quality products, and for establishing Car Brite as a leading national brand.
Since then, Car Brite has become the most innovative and respected manufacturer in the professional reconditioning industry. Satisfied customers in dealerships, auto auctions, body shops, car washes, detail shops and marinas nationwide attest to Car Brite's product quality and commitment to customer service.
Popular Products from Car Brite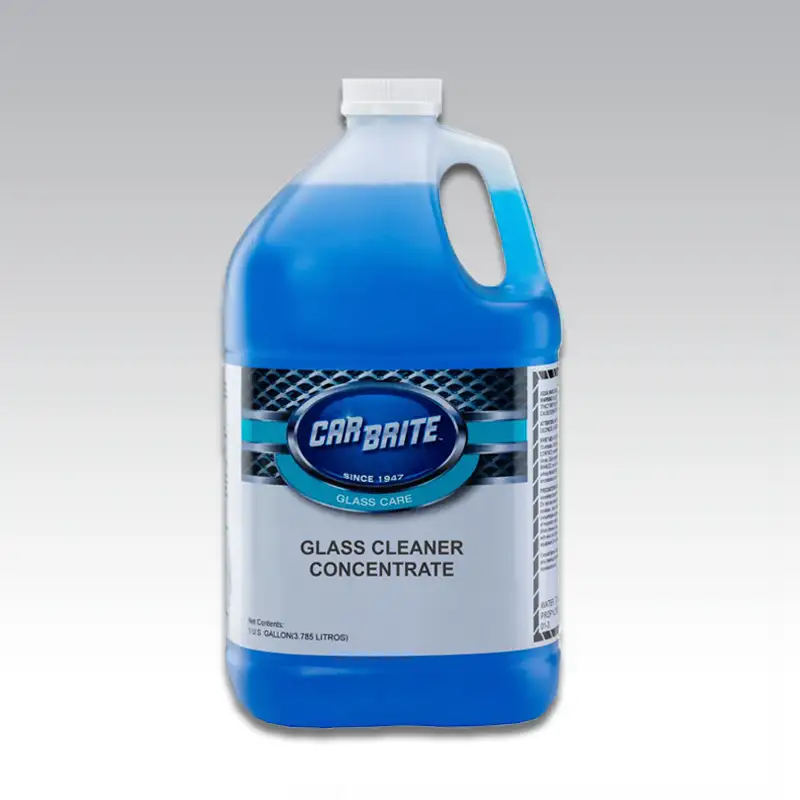 CA 1314 – Glass Cleaner
A dry foaming glass cleaner with a pleasant spearmint fragrance that quickly removes dirt, bugs, smoker's haze, vinyl fog and road grime from glass, chrome and other smooth surfaces. The heavy duty foam clings to vertical surfaces allowing the perfume grade alcohol to clean to a streak-free shine. Its ammonia-free formula is safe for tinted windows.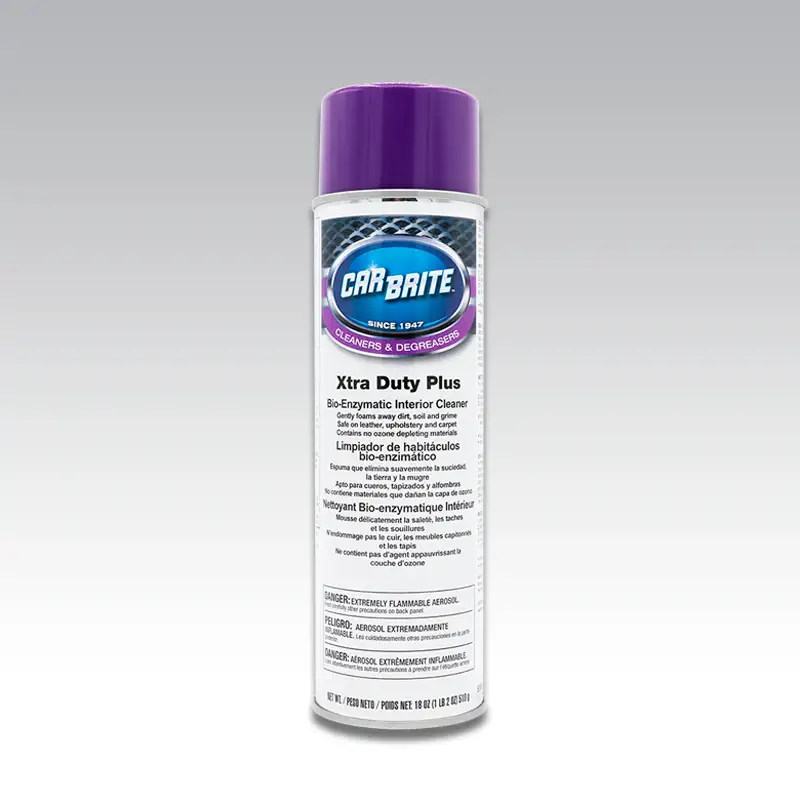 CA 1316 – Xtra-Duty Plus
A spearmint scented, high foaming bio-enzymatic cleaner for use on vinyl, leather, rubber and fabric. It removes protein-based stains including blood, milk, wine, vomit, urine and feces. Cleaning agents help lift the surface stain while enzymes continue to dissolve embedded stains and odor-causing molecules for up to 80 hours.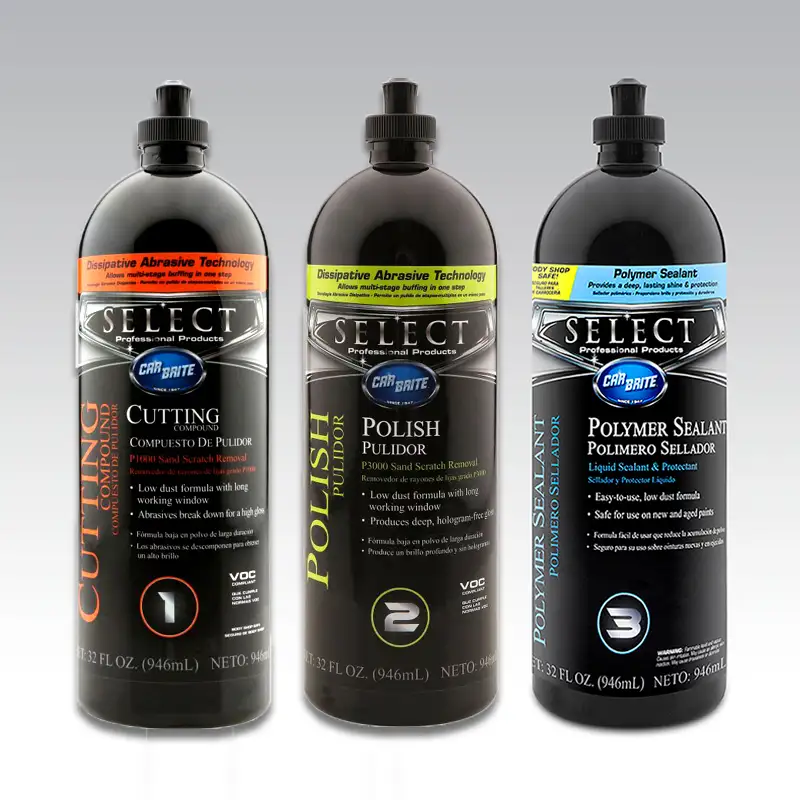 CS 2000-2002 – Select 3 part system
No experience required. The Car Brite SELECT™ Painted Surface Care System complements the proven and trusted SELECT™ Cleaning & Detailing System by rounding out the offering with a compound, polish and wax/sealant. The versatility and performance of these products make them easy-to-use with little training required. And, they consistently deliver 5-Star results regardless of experience.
CG 1680A – Purple Dressing
Car Brite Purple Dressing will make applying a dressing to your rubber, vinyl, and plastic easier than ever before. The simple spray and wipe application process of Purple Dressing will certainly reduce the time commitment of your detailing routine. Purple Dressing brings a deep and rich shine to the rubber, plastic, and vinyl surfaces of your vehicle that is sure to last. The formula is solvent-based, which allows the shining agents to penetrate the surface more effectively, increasing the durability and lifetime of the gloss provided by this product. Purple Dressing will counter-act the fading and moisture depletion commonly caused by heavy exposure to harmful UV rays by restoring the moisture back to your vehicle's rubber, plastic, and vinyl surfaces.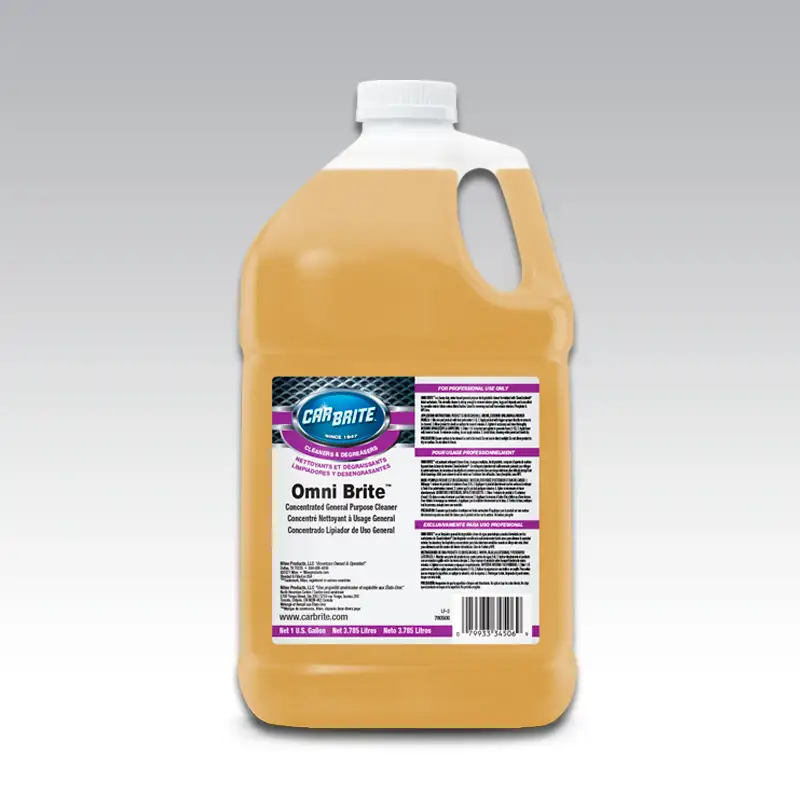 CG 1490A – Omni-Brite
Car Brite Omni Brite is a versatile all-purpose cleaner that will allow you to effectively clean multiple surfaces of both your vehicle's interior and exterior. By simply adjusting the dilution ratio, you can use Omni Brite to clean everything from the bug remains and grime on your car's paint to the dirt and salt trapped in your sensitive interior fabrics. Omni Brite is water based to be safe for the user, the environment, and your vehicle. It is compliant with all VOC laws and regulations to ensure that it meets the safety requirements for use in any capacity. The safety of Omni Brite is amplified even further due to the use of CleanGredients® listed surfactants in its formula. It is also formulated without any glycol ether or solvents to minimize the risk of damage to the surfaces it is used on. Using Omni Brite will allow you to save money on product cost due to its highly concentrated formula.
More about Car Brite Products